5 Ways To Increase The Value Of Your Home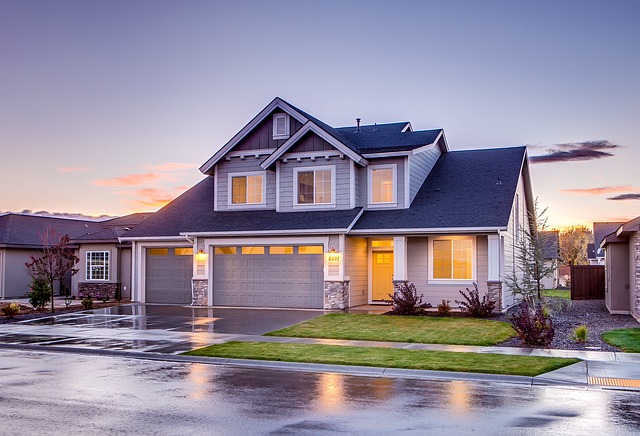 What home improvements add the most value to your home? Here are 5 ways to increase the value of your house appraisal on a budget.
A Fresh Coat Of Paint
You don't need to paint every room in the house to add value. If you have any rooms that have been painted with colours that are no longer in style, start there. Bathrooms and kitchens will always benefit from a fresh coat. Make sure to play it safe by going for neutral colours. If you want to get the best appraisal from your home, make it feel new again with a fresh coat of paint.
Refinish Your Kitchen Cabinets
You don't have to rip out your old outdated kitchen and spend $25,000 to increase the value of your home. You can revitalize it on the cheap and still add a lot of value to your property by having your kitchen cabinets professionally painted and by adding a backsplash. We don't recommend painting your cabinets on your own so make sure to hire professional cabinet painters that have the experience to transform your kitchen and make it look new again.
Curb Appeal
You want to make people want to own your house before they have seen the inside.  You can do this by creating great curb appeal. The front garden contributes to the overall "look" of the house so you are going to want to make it look appealing by adding new shrubs, plants and maintaining a healthy looking lawn. Remember first impressions count and they start with your homes curb appeal.
De-Clutter
Your home will look much larger with all the little knick-knacks gone and excessive amounts of furniture or collectibles removed. Space is what most home buyers look for, so decluttering your home will make it look and feel larger. Organizing your house will not only get more buyers interested, but it will also increase the perceived value of your property.
Deep Cleaning
The one thing you can do to increase the vaule of your home that doesn't cost you a penny is to give it a deep house cleaning. When people are looking around a new house, they tend to notice even the smallest of things that we would normally miss. With a deep clean, your house will show pride of ownership. A clean home projects the image of a well maintained home increasing the perceived value of your house.