Benefits Of Painting Your Kitchen Cabinets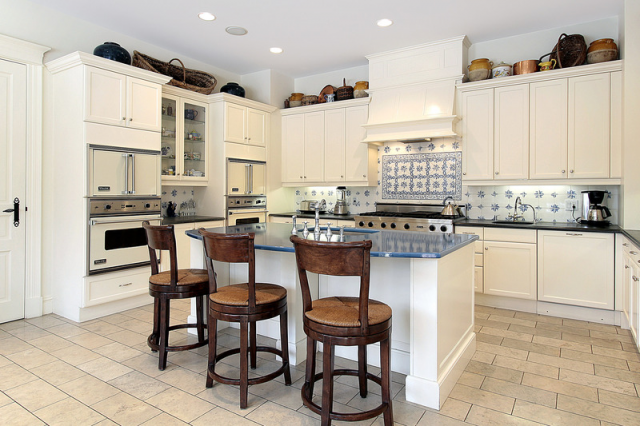 here are so many great reasons & benefits to transform your old kitchen cabinets into updated cabinets that you'll absolutely love.  Painting is an affordable kitchen makeover that makes a huge difference and can transform your kitchen to look brand new.
Benefits Of Painting Your Kitchen Cabinets
Minimal Disruption: Tearing out old cabinets and replacing them can be a large project that will disrupt your home for weeks. It's likely it will cause some disruption to your household and make it difficult to access your kitchen as you normally would. Painting is much less invasive and quicker to finish. In fact you don't even need to empy your cabinets. You also have full use of your kitchen after just a couple of days.
Cost Savings: The first advantage to painting your kitchen cabinets is the amount of money you will save. It's typically one-third to one-half of the price to paint instead of refacing.
Cabinet Condition: If you like the style of your cabinets and they are still in good condition, there's really no reason to make any major changes. It can be expensive to reface or replace your cabinet doors. Repainting your cabinet doors will make them look new again at a fraction of the cost of refacing or replacing.
Many Different Colour Choices: Painting will give you the opportunity to choose from a variety of colors to perfectly complement your existing décor. There are literally thousands of colour options to choose from.
Eco Friendly & Green: Utilizing and repainting your existing cabinets is great for the environment!
Increase The Value Of Your Home: Cabinet painting is one of the few home improvements that is affordable and will provide a great return on your initial investment. Having your kitchen cabinets updated and looking new increases the value of your home without needing a completely new and expensive kitchen renovation.
Want To Make Your Kitchen Look New Again! Easy Online Quotes Click Here