Cabinet Painting & Refinishing in Dundas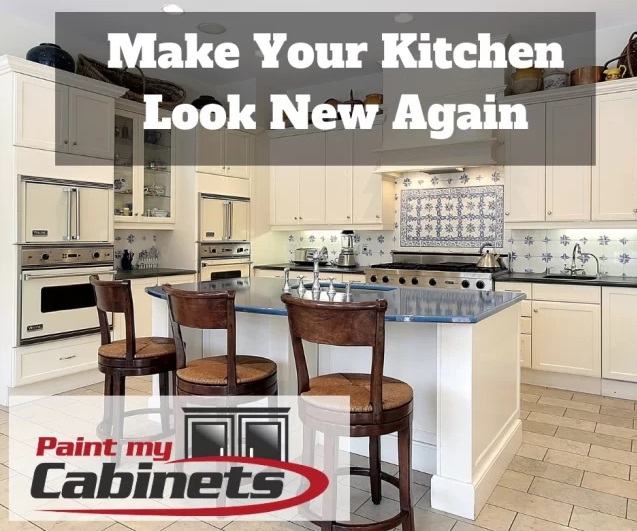 Dundas Cabinet Painting Service: Why Cabinet Painting is Your Kitchen's Best Friend
If you're from Dundas or the surrounding area and have been thinking about giving your kitchen a makeover, this service is for you. Today, we're diving deep into the world of Cabinet Painting and explaining why painting your kitchen cabinets in your home in Dundas is the way to go when looking to refresh this vital space in your home. Let's get into it!
Why Choose Cabinet Painting in Your Dundas Home?
First, let's discuss why painting your cabinets is even a thing. Well, we've all been there. We step into our kitchen and feel like it's a scene from a 90s movie. Outdated cabinets can make the entire kitchen look old. But here's the secret: you don't have to spend a fortune on brand-new cabinets to get that contemporary, stylish look.
That's where cabinet painting comes into play. Instead of replacing the entire cabinet structure, you're simply updating the exterior with a fresh coat of paint. It's the quickest, most affordable way to give your home in Dundas a brand-new look and feel to your kitchen.
The Benefits of Cabinet Painting Your Kitchen in Dundas
Cost-Effective
New cabinets can cost thousands, especially if you're opting for custom-built. Cabinet painting your kitchen in your Dundas home offers a solution that is just a fraction of that price. You're essentially getting the look of brand-new cabinets without the hefty price tag.
Quick Turnaround Time
Imagine ripping out all your cabinets and waiting for new ones to be installed. That could leave your kitchen unusable for weeks! Painting your cabinets, on the other hand, takes just a few days—quick, efficient, and minimal disruption to your daily routine.
Environmentally Friendly
You're keeping those old cabinets out of the Dundas landfill by choosing to paint rather than replace them. It's a green option that reduces waste and is better for our beautiful planet.
Unlimited Design Options
With cabinet painting, the world is your oyster. Whether you want a sleek matte black, a vibrant blue, or a gentle pastel shade, it's all possible. The vast array of colors and finishes means you can customize your Dundas home's kitchen to your heart's content.
Boost Home Value
Believe it or not, a simple thing like painted cabinets can increase the value of your home in Dundas. Prospective buyers often look for modern, updated kitchens, and fresh-looking cabinets play a big role in that first impression.
Extend Cabinet Life
Over time, the wear and tear on cabinets can make them look dreary. Painting gives them a new appearance and adds a protective layer, helping extend their lifespan.
Wrapping it up…
There's no denying it – if you're considering updating your home in Dundas, cabinet painting should be at the top of your list. It is a cost-effective solution, and the transformation is incredible. So, the next time you're sipping your morning coffee and dreaming about a kitchen makeover, remember cabinet painting is here to turn that dream into a reality. Give those cabinets in your Dundas the love they deserve!
Get your FREE online cabinet painting quote today! Click Here
We make it easy to receive a quote for painting your kitchen cabinets in your Dundas home. Click here, and you will receive your online quote quickly and hassle-free without interrupting your busy schedule.